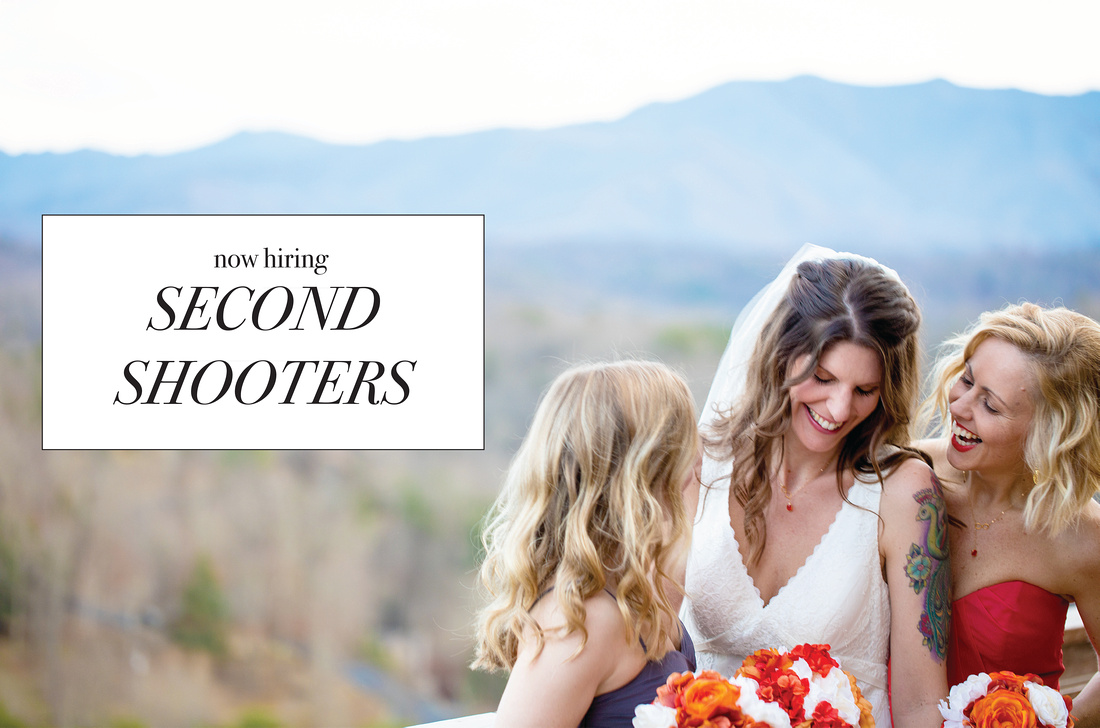 We're expanding & I'm looking for EXPERIENCED second photographers to add to my team.
YOUR REQUIREMENTS:
- You must own professional digital camera equipment including a full frame body (backup body is a plus), and speedlite. CANON or NIKON preferred!
- You must know how to technically use your camera - manual mode is required
- You must know how to photograph indoors and in low-light situations
- You must have wedding photography experience
- You are very comfortable photographing and directing photos on your own (groom getting ready, groom/groomsmen portraits, etc.)
- You have your own reliable transportation to events
- You are passionate about weddings and are willing to learn and adapt to our photography style
- You are professional and have a positive will-do attitude
- You are punctual and great with time management
- You reside in or near Fayette County
_________________
IF YOU ARE THE PERFECT APPLICANT, HERE'S HOW TO APPLY:
- Resume
- A list of your equipment (body, lenses, and flashes)
- Your online portfolio/website/blog.
- How many weddings have you photographed as a main photographer and/or second shooter?
- Do you own a reliable car? How far are you willing to travel?
- What is your availability?
- Where are you located?
- Please tell me why you are interested in working with us. Why would you be a good fit?
- Tell us something interesting about yourself!
Please email: [email protected]
Hourly pay rate is based on experience and gear. If chosen you will be contacted directly by Pretty Pixels Photography.
Due to a high number of applications, only those who qualify will be contacted.
Thank you!!