This is our story of our handsome baby boy Kayde Lucas Gordon, and our Rainbow baby Karrigan Blayke Gordon. I apologize in advance it is very long but also very brief we cannot put everything into words. I hope you enjoy our story, as I know that it is so beautiful to us. Kayde has touched so many people's lives and I am so thankful for that. He has done more for people than I will ever be able to in my lifetime.
When I first found out I was pregnant I was so excited I couldn't stand it and couldn't wait to tell Lucas. He had told me before not to take a test without him that he wanted to find out at the same time. Well me being stubborn and impatient couldn't wait of course, and I just wanted to tell him to see his reaction. We were on our way to eat on Valentine's Day at our favorite place (Olive Garden) and I was driving which normally he drives. I sent him a picture while I was at a red light, it was a picture of the test and a shirt that said "Be nice to me, my wife is pregnant". He looked at me and said "whose is this" and I just grinned and said you need that shirt. He immediately started crying and was so excited he couldn't stand it. We were so excited and couldn't wait to tell our family. We decided since I hadn't been to the doctor yet and Kinleys birthday was right around the corner we would tell everyone at the same time.
I had a dream of granny in heaven telling me that everything was going to be ok. Little did I know that she already knew about Kayde and his condition. She was telling me I was going to be ok, I could do it, I could be strong. I was so happy that I could brag about my baby, show off my future baby bump.
Lucas, my sister, Kinley and I went to our 16 week appointment to find out the gender, on April 22nd 2015. We found out that amniotic fluids were a little low, but we were having a BOY. Ecstatic we got the best of both worlds. I was to be on bed rest when I was home and not to walk much. The following week we went to high risk and they said nothing about his fluid, only focused on his heart. He ENCOURAGED me to have an abortion, I said absolutely not. I was disgusted at why this doctor just encouraged me to end my sons life. All because they said he wouldn't live after birth because of the heart issues. My son still deserves a chance at life. My sister had a dream of my Granny rocking a baby, patting his butt telling her that everything was going to be ok. After that appointment it helped me so much knowing my Granny was embracing him in Heaven.
The following day I met with a cardiologist he told us all the severity of his heart problems, he warned us he would just get worse. He unfortunately told us his outcome would not be good. I had countless ultrasounds and doctors appointments weekly. They told me he wouldn't live past 20 weeks. It wasn't until I was 23 weeks we found out he had no kidneys, they gave us no hope. We were devastated. We held onto our faith and trusted in God. My baby boy defied all odds, and all doctors told us his story didn't make sense. My miracle had fetal hydrops in 2 spots of his body, severe heart problems (right side would not pump blood correctly), he was in fetal distress, no kidneys, and his lungs were not developed because of the lack of amniotic fluid. By 28 weeks my Kayde no longer had fetal hydrops which normally gets worse, the right side of his heart was working, his heart was improving, he was not in distress. They all said it doesn't make any sense, it's like something is missing. What is missing is God in their explanation. God showed us he was working on him and he gave us strength.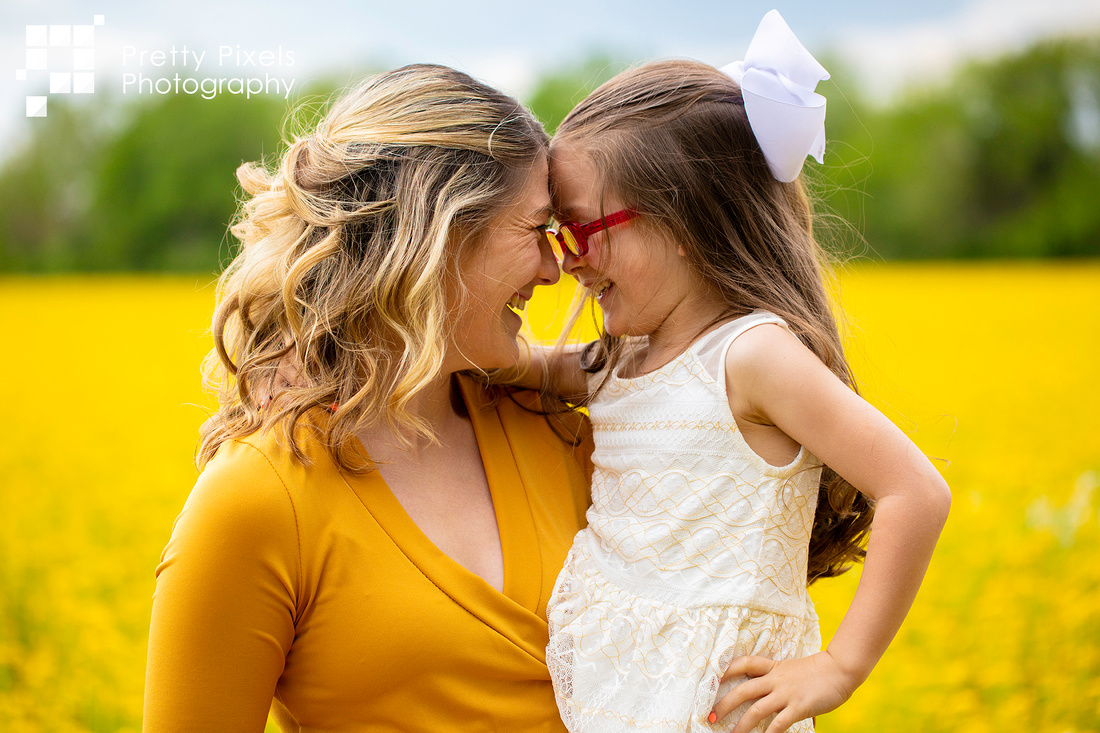 At 12 am on September 16th my contractions started. I thought they were just stomach cramps because I was getting sick. They were very strong, I tried my best to sleep. I figured they would just go away. At 5am Lucas' alarm went off for work and I told him that I thought we may have to go to the hospital. He got up and ran me a warm bath to see if contractions would go away. While I was in the bath he packed our bags. They got closer together so he knew it was time to go. They were maybe 4 minutes apart when we left the house at 6am. By the time we got to get on the interstate they were 1 minute and 30 seconds apart. Lucas drove as fast as he could to Lexington, kept me calm, and called the hospitals to let them know we were on our way. I told him we may have to stop in Richmond, but we chose to try and make it to Lexington. Our plan was to deliver at Central Baptist, I knew we wouldn't make it all the way there. I told him to go to Saint Joseph Women's hospital, he called getting off of exit 104 and told them our situation and that we were almost there. We pulled into the hospital at 6:37 am. A medic was waiting on us to get there and he got me in the wheelchair and into my room.
He was patting my head saying we are almost there just hang on. I got into the bed and I was fully dilated. The nurse said oh wow you are ready to have this baby get the doctor. They asked me some questions and I told them he is almost here get the doctor. The doctor came in and I told him he was almost here. Lucas laid his head on me and was praying. With only 1 push my baby boy was born at 6:45 am, crying, yes CRYING. Tears of joy strolling down my face, because they told me he may not make it through delivery. I thought we may not get to spend any time with him. He was here and was perfect. The nicu team quickly accessed him and got him to us. They knew our time with him was going to be very short. He weighed 5 pounds and 10 ounces, and was 17 inches long. He was tiny, but oh so chunky. He had rolls everywhere! He was breathing, and making the cutest little noises in the world. Our miracle lived for 1 hour and 15 minutes.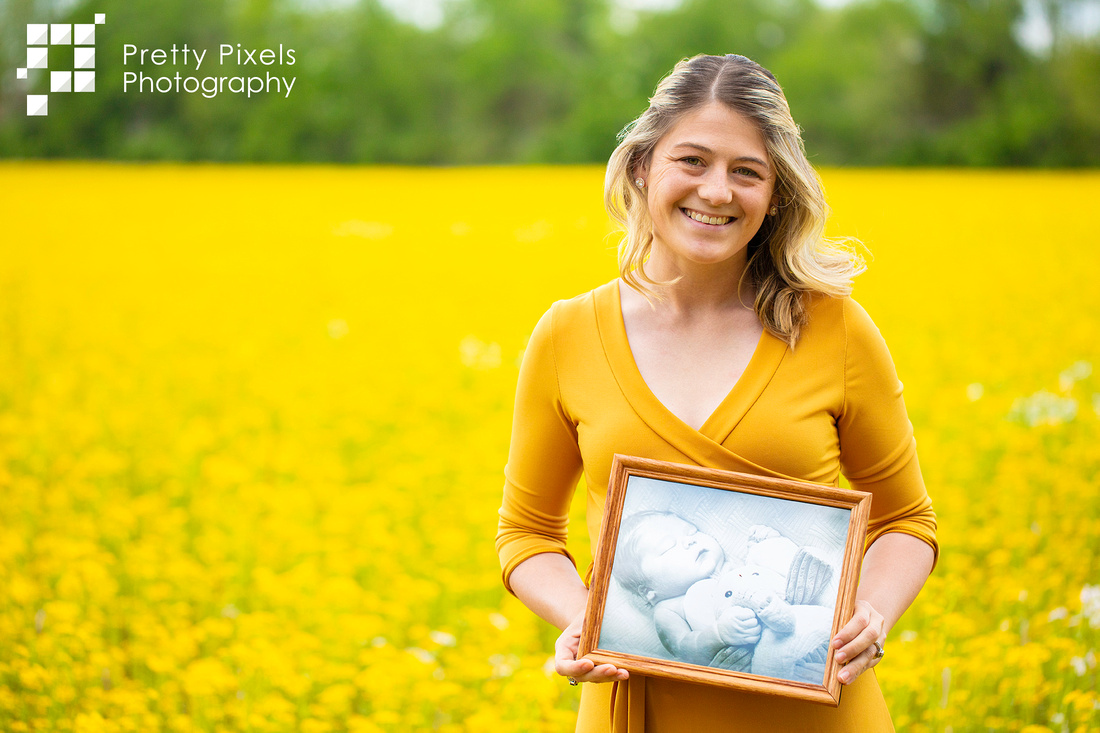 Lucas and I thought we had prepared ourselves for what was going to happen, we didn't at all. But nothing in this world could have prepared us. It is the world's worst heartache I have ever felt. Leaving the hospital was one of the hardest things, leaving my baby boy. I didn't want to leave him. I wanted to cuddle him and look at his beautiful long hair and rub his chubby cheeks. The heartache knowing the pregnancy was over, I would no longer feel his kicks that constantly made me smile knowing I had created something so beautiful. My husband could no longer feel Kayde kick him and be in amazement at how strong he was. Kinley could no longer listen to baby brothers heartbeat in mommy's tummy. The heartache is so unreal, no one should have to go through this. God chose Lucas and I to be Kaydes parents, and Kinley to be his big sister. God will not give you more than you can handle. We stayed strong and had faith to get through it together as a family. We may not ever understand why this had to happen but we will not question. I look forward to the day that I get to see my precious baby boy again in Heaven, but for right now I know my sweet Granny Ruth is so proud of him. She is showing him off to everyone patting his butt, rocking him, singing and reading him stories. My papa is ready to take him fishing because we all know Papa Coleman loved to fish! I am so thankful and blessed to know that whenever my time comes I will get to see my baby boy again, in Heaven. For that I thank God for everything he has done for us from the very beginning and will continue to do for us.
After 6 months of grieving we found out we were expecting. I was terrified of what was to come, if the baby was healthy or had the same diagnosis as Kayde. We didn't announce the pregnancy until I was 16 weeks, and after I knew the health of our baby girl. The longer the pregnancy went I realized how bittersweet it really was. I was actually able to plan a baby shower, decorate a nursery, pick out clothes, and enjoy being pregnant. With Kayde we were praying to God that our baby boy would live, countless doctors appointments, meetings with neonatologist, we were talking to the cemetery, picking out a casket, and burial spot. I had so many mixed emotions it was unreal, I was so excited and blessed that I was going to be walking out of the hospital with our sweet Karrigan. Not having to hand my baby boy to the funeral home, walking out of the hospital empty handed, and making arrangements for his visitation/funeral. I was still in shock that I was expecting a perfectly healthy baby girl. After anxiety took over, my beautiful rainbow was born on October 31st, 2016 at 37 weeks weighing 6 lbs 15 ozs, and 19 inches long at 2:08 pm. She was absolutely perfect in every way, she had her brothers precious little hands. I remember crying and saying to Lucas "I have waited so long to hear that perfect cry, and she's finally here, she's ours." I will never forget that moment we got to leave the hospital with her, it was so bittersweet and surreal that we were taking her home.
From our favorite song "Just be Held" that carried us through our trials:
"If your eyes are on the storm
You'll wonder if I love you still
But if your eyes are on the cross
You'll know I always have and I always will
And not a tear is wasted
In time, you'll understand
I'm painting beauty with the ashes
Your life is in My hands"
Our life is in Gods hands and he is in control, we are so thankful God held us through the storm. We could have questioned his will and kept our eyes on the storm, but instead we kept our eyes on the cross and trusted in him. He carried us through the storm and we are now blessed to have our beautiful and spunky rainbow baby. We thought our world was falling apart, but it really was falling into place. I was extremely emotional realizing everything we missed out on with Kayde, but God blessed us with the best rainbow baby, and our girls forever have the most beautiful guardian angel! Often we may try to question God's will, or try to put the blame on someone else, but he always has a plan for you. Keep your eyes set on him, and he will carry you through your storm. I am so blessed and thankful that God chose me to be Kinley, Kayde, and Karrigan's mom. I would do it all over again just to see his beautiful face, and get those memories with him.
Rest in Paradise Kayde Lucas, until Mommy sees you again sweet boy. I love you so so much, I am so proud for how hard you fought, and the testimony you have been to everyone! Thank you for continuing to watch over mommy, daddy, and your big and little sister.
I pray that our story will give someone a glimpse of hope no matter the situation, and just remember God always has a plan for you!