You can't take these two anywhere!
An innocent trip to check out the book, "Father Christmas Needs A Wee", and these two couldn't help
but make a scene.
Unknown to Rogue, There's an inter library loan return sticker on her back:
Return to McMurdo Station Library, Antartica.
Elf. Shelf. I got this!

We're in the War History section of the library.
There's a lot of VIOLIN-CE in here!
Rogue hates Rascal a "latte"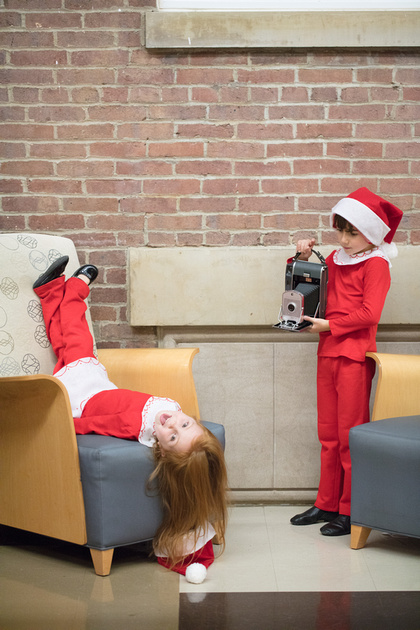 Rascal got the Dewey Decimal system confused
with the Dewey DECIBEL System!
Who has been the most naughty this week? Do you give your vote to RASCAL or ROGUE?
Be sure to cast your vote on our Facebook and check back on December 10th to see what these crazy elves have been up to!
Pretty Pixels Photography
www.prettypixelsphotographyky.com